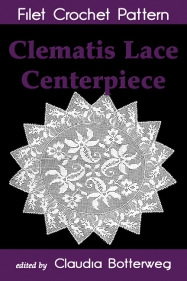 Designed by Cora Mowrey in 1917, this centerpiece with symmetrical clematis flowers can be made for many purposes. Use a large thread and hook for a complete tablecloth, or smaller thread for a centerpiece or doily. Keep your filet block and space stitches perfectly square for a circular piece, or let them stay rectangular for an oval. The centerpiece is made in two pieces: the sawtooth border is whip-stitched on to the center clematis design after it's finished. You can also make the center without the border for a plain piece of lace, or use the border as a wide lace edging in other projects.
This is not your usual scanned vintage crochet pattern. To make this pattern great for today's crocheter I wrote complete instructions, expanded the written instructions so you won't need to skip around, and made an easy to follow chart. I also changed the written instructions to use modern US crochet terms.
The only stitches you need to know to complete this lace are: chain stitch, double crochet, double treble crochet, and slip stitch.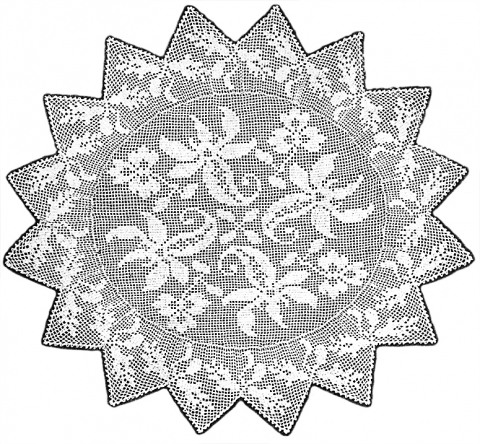 Retail pricing is $5.99 for paperback and $2.99 for the Digital Editions
This pattern is available in several formats:
Paperback and Kindle versions available at Amazon